welcome to the club.
Florida-made, Cuba-inspired.
Welcome to the BIG FIVE.
In the 1950's, Havana society raised its rum drinks at grand social clubs, and there were no bigger clubs than the Big Five: The Vedado Tennis Club, the Miramar Yacht Club, the Biltmore Yacht & Country Club, the Havana Yacht Club, and the Casino Español. Big Five Rum celebrates the breezy, cosmopolitan leisure of those clubs and the Cuban spirit that flowed through them.
Like old Havana's social clubs, being a member puts you in good company. This club is a state of mind. It's the spirit of old Havana, where island relaxation meets the decadent excitement of the cabaret. Where mojitos, cuba libres and daiquiris are a way of life. And where you'll find reason to celebrate, no matter what the occasion.
Big 5 Rum is founded by two 1st generation Cuban Americans. (One of our founder's parents met at the Miramar Yacht Club)! Both founders are veterans in the wine & spirits industry and childhood friends who grew up in Miami, FL. Big 5 Rum was born out of a desire to give back to their Cuban heritage.
Phone
(404) 978-9740
The point distillery
11807 Little Road
New Port Richey, FL
34654
The rum
Big 5 Rum is made from blackstrap sugar cane molasses sourced locally from South Florida sugar cane growers. The molasses is then column distilled four times for a cleaner, more consistent product at the distillery in New Port Richey, Florida.
The blackstrap sugarcane molasses used in production creates subtly sweet, caramel depth and matured rum notes; and is known for its robust, yet smooth flavor on the palate.
Florida Made with a Cuban Spirit

The sugar cane is sourced from South Florida sugar cane growers, some of the best sugar cane in the world

Big 5 is made from blackstrap molasses-based rum

Made at The Point Distillery in New Port Richey, FL

All-natural coconut & caramel flavors are used for Big 5 Coconut & Gold

All Big 5 Rums are gluten free & distilled in copper stills
Big 5 Silver Rum is very clean, classic and suave – made in the traditional Caribbean style, this spirit is delicious served in a cuba libre topped with lime.
Big 5 Gold Rum has an alluring nose caramel & hints of toffee. This rum completes nightclub sipping in Havana or with good company - a nice twist in a mojito cocktail or add it to your 5PM café con leche or colada.
Big 5 Coconut Rum is smooth and fresh on the palate with a touch of sweetness. Made with all-natural coconut flavor, pour over ice. This rum brings you to the beaches of Miami or the rooftop bars of Havana, Cuba. ¡dale!
Big 5 Spiced Rum is made with 5 all-natural spices: allspice, clove, nutmeg, vanilla and orange flavors. Delicious in a coquito (Puerto Rican eggnog) or to spice up your Cuba Libre.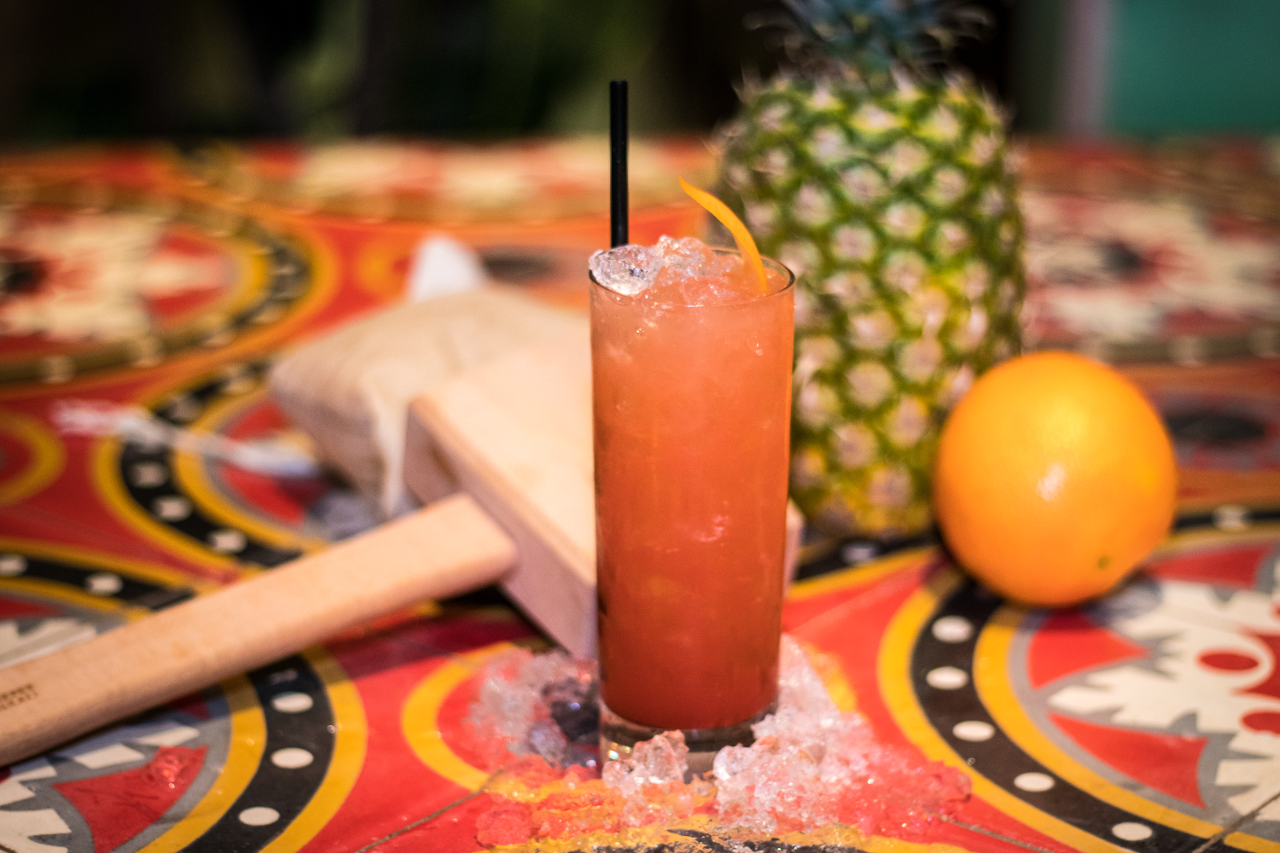 2 oz. Big 5 Coconut
1 oz. Orange Juice
1 oz. Pineapple Juice
4 Dashes of Angostura bitters
Crushed ice
½ oz. Grenadine topper
Method: Shake the first four ingredients the strain over crushed ice in a Collins Glass. Top with the grenadine and stir it into the top of the drink.
Garnish: Half of an orange wheel and a cherry. Long Straw.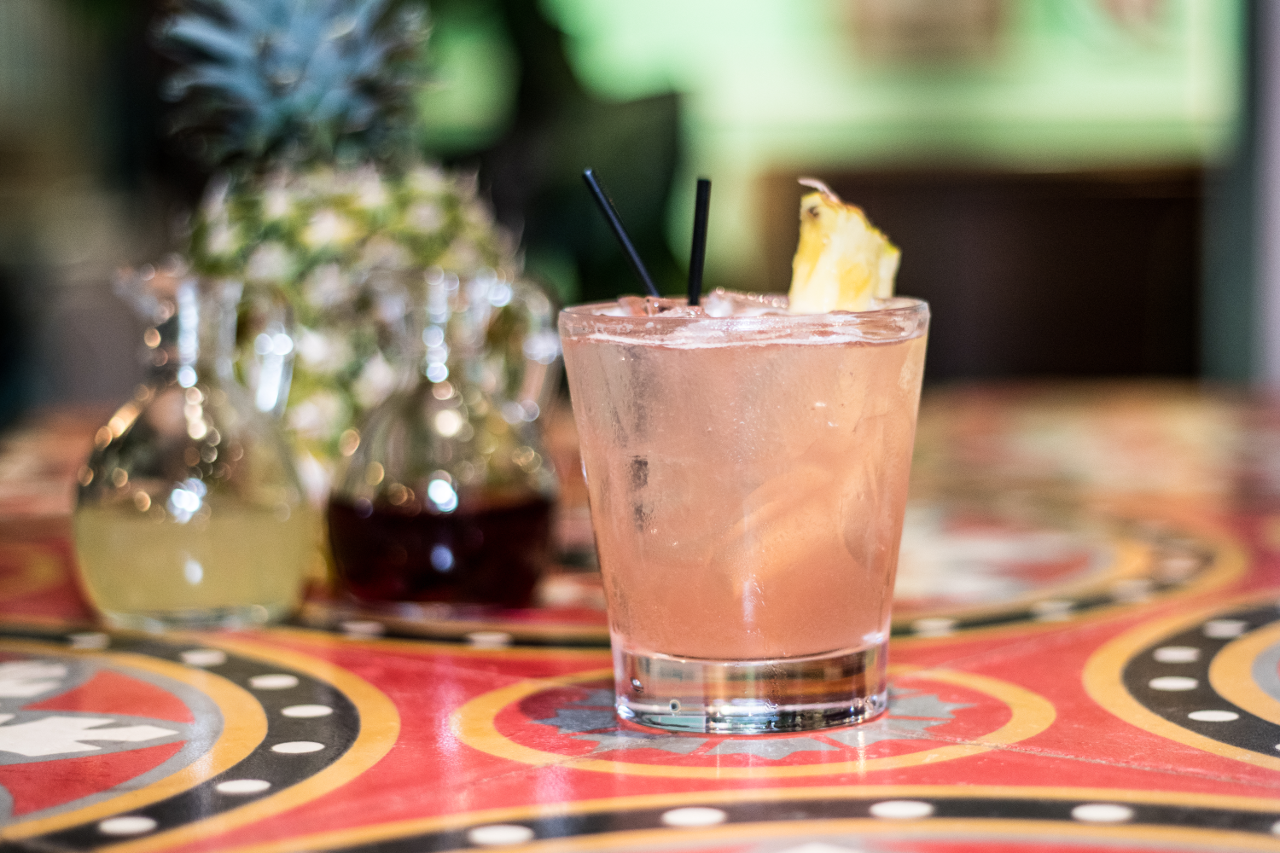 2 oz. Big 5 Coconut
1 oz. Cranberry
1 oz. Pineapple Juice
½ oz Fresh Lime Juice
1½ oz. Ginger Beer
Method: build the first four ingredients in a mixing glass and shake to combine, Strain into a highball or Collins glass filled with fresh ice and top with ginger beer.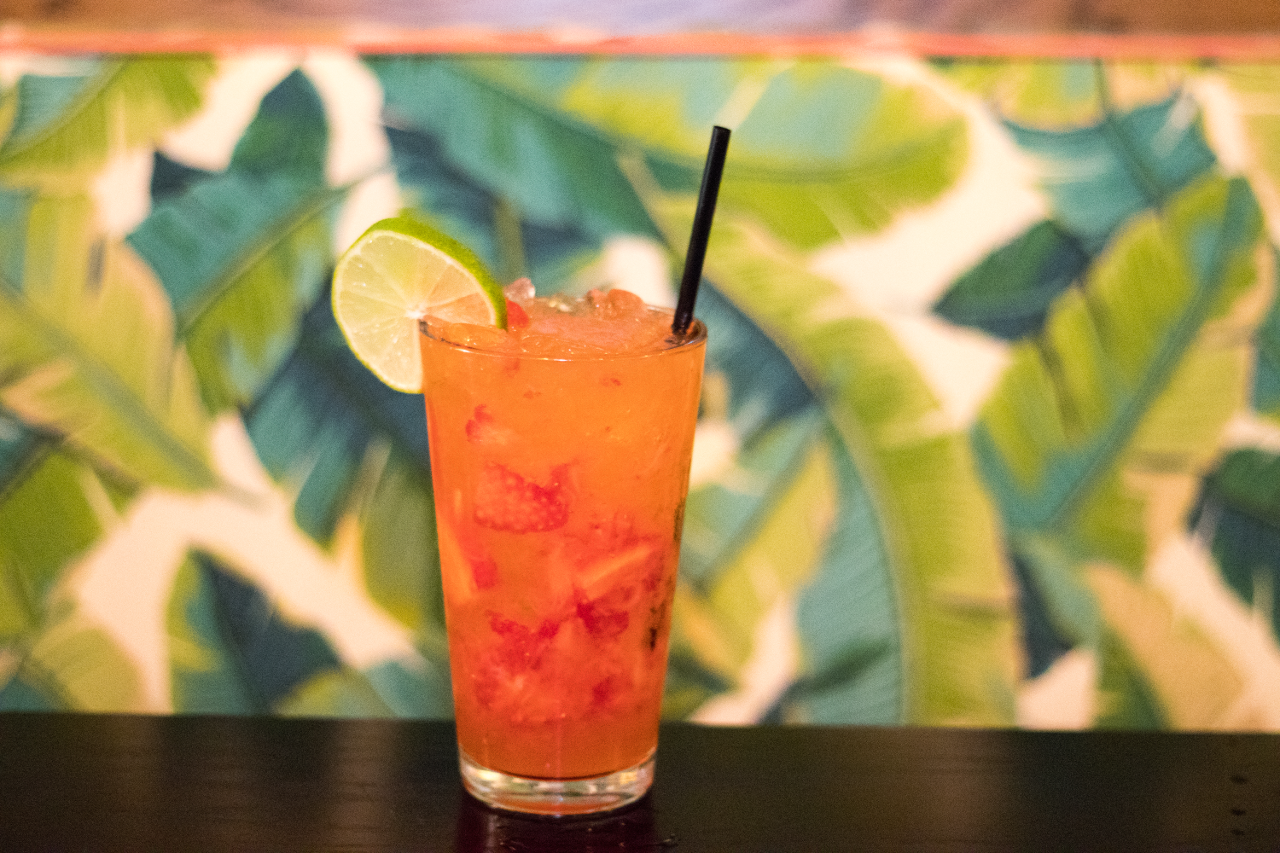 1½ oz. Big 5 Silver Rum
¾ oz Triple Sec
¾ oz. Fresh squeezed lime juice
¾ oz. simple syrup
½ cup fresh strawberries
½ cup ice
Method: Combine all ingredients in a blender, cover an process at a medium speed until smooth. If it is too thin add a few more ice cubes. Too thick add an ounce of water.
Garnish: With a thin lime twist.
Accolades
Big 5 Silver
Florida Rum Producer of the Year – New York Int'l Spirits Competition, 2018

94 points & GOLD Medal - New York International Spirits Competition, 2018

Best Brand Design - World Rum Awards 2019

GOLD Medal – SIP Awards, 2018
Big 5 Gold
Florida Rum Producer of the Year – New York Int'l Spirits Competition, 2018

90 points - New York International Spirits Competition, 2018
Big 5 Coconut
Florida Rum Producer of the Year – New York Int'l Spirits Competition, 2018

92 points - New York International Spirits Competition, 2019

90 points, GOLD & "BEST BUY" - Beverage Testing Institute, 2018

Style Winner - World Rum Awards 2019

GOLD Medal – SIP Awards, 2018

GOLD Medal – New York International Spirits Competition, 2018
Join the Club, Contact Us